Let's get started by sharing a miserable incident from last year. I bought a trampoline and it was a little pricey. So, I always took great care but I don't know that a trampoline acts as a sail when it catches the wind. One evening I saw my trampoline blowing away with the heavy wind. So, all my investments were gone just by a hit of heavy wind.
From then I've been thinking "How to Keep a Trampoline from Blowing Away?" Well, no one can stop the wind so, you get to secure the trampoline as strong as you can.
The easiest solution I got is to anchor it securely to the ground. I worked like that and it can withstand winds of 40-50 mph or more. This is not the only way. After researching for a long time I found few effective ways to secure a trampoline.
I don't want any of my viewers to regret it as I did. So today, I am here with an important article "How to stop a trampoline from blowing Away?" I am going to discuss every single way to secure your trampoline. So, let's break down the topic.
How Much Wind Can Lift a Trampoline?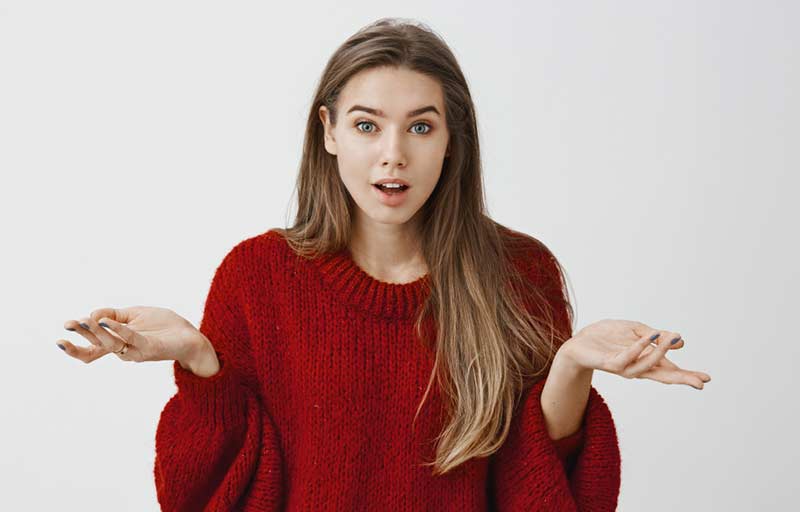 The very first question that comes to our mind while exploring the topic is how much wind can blow away a trampoline. Well, my research found wind speed of as low as 40 mph can move your trampoline a few feet and above 45-50 it can blow away the trampoline.
But this is now any universal answer. How much can blow away the trampoline depends on the location of the trampoline. Let me tell you the facts.
Suppose your trampoline is situated in your garden and surrounded by some trees, a big wall, or a fence. They are known as a man-made barrier and protect the trampoline from blowing away. In that case, a wind speed of 40-50 mph may not be able to displace it.
Again, if the trampoline is situated in an open field and there are surroundings or a man-made barrier then it can easily blow away hit by heavy wind.
So, if your trampoline is not surrounded by a man-made barrier it's the first and foremost task for you to secure it to the ground. No worries, you are going to learn them in the next segment.
How to Secure a Trampoline?
Waking up after a stormy night without finding the trampoline anymore in the backyard. It happens to many of you but don't worry, no more it is going to happen. Here learn the ways to prevent your trampoline from blowing away.
1. Using the Trampoline Anchor Kit
First, get a little extra knowledge about the trampoline anchor kit. Trampoline anchor kits are designed to secure and hold down a trampoline on the ground. They are made of strong galvanized steel that prevents the trampoline from blowing away.
There are different types of trampoline kits available. I recommend using a heavy-duty trampoline kit.
Some trampolines come with included anchor kits and some don't come. If your trampoline comes with the kit then you have to observe whether it is strong enough or not. If they are low-quality products then you have to buy one.
And, if your trampoline doesn't come with any trampoline kit then it's obvious to purchase one. I suggest using Eurmax Trampoline Stakes Heavy Duty Trampoline Anchor Kit. I found them perfect for securing a trampoline on the ground.
How to Use a Trampoline Anchor Kit?
Step 1: Testing the Ground
The first thing to do is to test the grass and soil of the area where you want to anchor the trampoline. You have to determine whether the ground can support the anchor kit or not. Here is the way to observe this fact.
First, fix the location you're going to set up the trampoline.
Get a spare screwdriver. (Try to use a bigger one)
Push it through the ground.
How far does it enter? Is there any stone or stones stopping the screwdriver?
Now it's time to make the decision. If the screwdriver goes through the ground smoothly that means there are no solid objects to obstruct. So, this place is perfect for anchoring. But if the trampoline gets obstructed then look for another spot.
Now you have to go through a few steps to secure the trampoline into the ground.
Step 2: Securing the Anchor Kits
First, get the trampoline stake and push it through the ground.
Screw it properly (If it requires screwing)
Pull the belt straps through the trampoline and secure them with the anchor stake.
Follow the same steps for the other 3 sides/legs.
2. Using the Wind Stake
Using a wind stake is a lot easier than the anchor kit. They come with a "U" or "J" shape and a size of 10-14 inches. Here get the steps to use the wind stake.
Set the wind stake over the trampoline legs.
Use a hammer and secure the wind stake through the ground.
Check out if it is secured or not. If it seems insecure then hammer it again.
Congratulations! Your trampoline is now secured.
Quick Tip: A quick suggestion for you. I recommend the Gardenature Trampoline Galvanized Steel Wind Stake.
Anchor Kit Vs Wind Stake
The 2 most popular trampoline secure kits are anchor kits and wind stakes. But which one is better? Here I will explain the comparison part.
Wind stakes are cheaper than the anchor kits.
Anchor kits request more labor but wind stakes require only hammering.
Regular use of a trampoline can loosen the wind stakes but the anchor kit will remain secured even after a long time.
Anchor kits are more reliable than wind stakes.
In conclusion, I would recommend an anchor kit as they are more secure and reliable.
Did you know How to patch a trampoline? If not then visit the link for a complete guide.
Other Methods of Securing A Trampoline
Until now, we have elaborated on the most popular ways of preventing your trampoline from blown away. But now, here are some other easiest ways to do the same work. Those ways are-
Wide Arch Anchorage
Use Sand Bags
1. Wide Arch Anchorage
These anchor kits aren't U-shaped anchor kits. Though it has a bit different shape than U-shaped anchors or wind stakes, it gives extremely good service with heavy-duty security.
Using them to secure a trampoline into the ground is also easy like wind stake. You don't need any additional tools. Just penetrate them into the ground keeping them surrounding the trampoline and it is done. However, they may not remain secured for a very long time in regular use. So, check them every couple of months and secure them if required.
Quick tip: I would love to recommend G&B Steel Ground Stakes Heavy Duty J Hooks Anchors.
They are made of galvanized rust-resistant steel and have extra coatings for anti-rust function. So, be sure to use this one year after year.
2. Sand Bag
To me, this method is more useful and easy to do. Use a sandbag to weigh down your trampoline. All you have to do, purchase a better quality sandbag and place it on the trampoline legs.
Sometimes any anchor won't work on a concrete surface, for those places, or if you're living in a super windy area, then this can be your budget-friendly and most useful way to stop your trampoline from flying away.
I would love to suggest Firlar 4 Pack Canopy Weight Bags. This one is double-stitched sandbags. This bag is waterproof, UV proof, and reusable. It doesn't come with sand.
How to Secure A Trampoline on Concrete?
Not only me, but none will also give you the suggestion of rooting your trampoline on concrete. It's not only troublesome but also can hamper your trampoline. It slips away from concrete often, so you may face injury while jumping on it.
But if you placed your trampoline on concrete or want to store that on concrete, then you have to use sandbags in that case.
Because, even if some best anchor kits claim that they can drive into concrete to hold your trampoline, in reality, those anchors bend or break down. So, the very simple way is to weigh your trampoline legs which sandbags can do pretty well.
Tips & Warnings for Securing a Trampoline
It's bonus time. Here I am going to discuss some tips and warnings which must come in aid while securing your trampoline into the ground.
While installing the anchor kit, seek a helping hand to hold the trampoline in place.
If you live in a very windy area, then you better use super durable auger-style anchors.
Don't try to dig in concrete to use anchors or wide arch anchorage for a trampoline, it's just a waste of time.
Create a fence or treeline if there is a chance to blow your trampoline and lose it.
Don't place your trampoline on concrete, better use your garden yard.
If you are using a wind stake then must check the secure level every two months.
Learn How to put a net on a trampoline by clicking the link.
Final Verdict
Now I hope you don't have to complain that your precious trampoline has blown away with the storm. I have tried to cover all the nuts and bolts of "How to Keep A Trampoline from Blowing Away". Besides, I have discussed the best ideas and ways you can use to prevent your trampoline from blowing away.
If you find this article useful, then that's my gain. Now find which method you want to use on your trampoline and fix it in a place. In the end, I would love to suggest the anchor kit for a highly secure hold.
That's all for now. Before wishing you a happy day here are 2 recommendations – 11 best exercise to do on a mini trampoline & How to install a trampoline on a slope