Many of you often ask about how long do trampolines last. As it's a big purchase and it costs a lot, this question is natural to come to your mind. But it is not a food item that has an expiration date.
So, one cannot possibly answer your question accurately. Still, it has a basic lifespan.
Generally, a trampoline from a trusted brand is quite durable. Still, the durability of a trampoline depends on a few facts that are as following:
Brands
Durability of different parts
How you are using it and doing the maintenance
The weather of the area you are living in.
So, to learn about the accurate durability of a trampoline, you necessarily need to learn about the facts that matter on the lifespan of a trampoline. And if you are interested to learn about it, welcome here.
Today, our discussion will follow the basic facts that are important to detect the durability of a trampoline. Alongside that, you will have some effective tips to keep your trampoline durable and firm.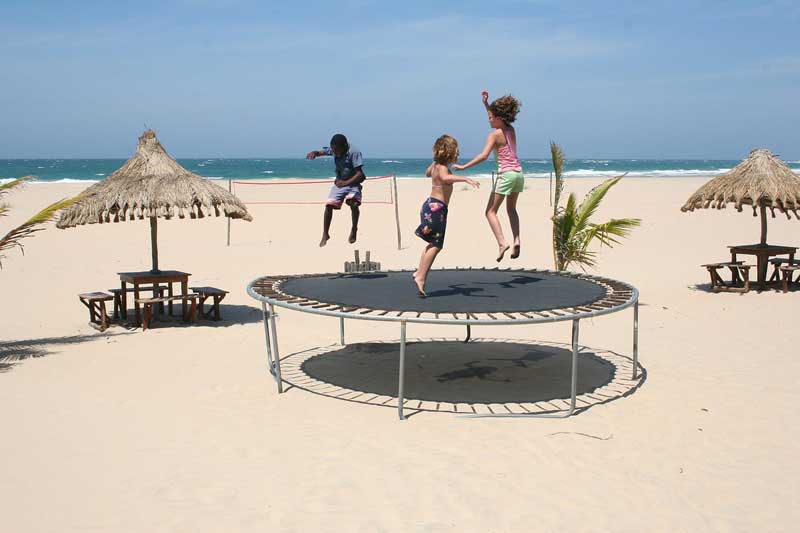 The durability of Different Parts of Trampolines
I have already told you that the durability of a trampoline depends on the longevity of its parts. Basically, a trampoline can have 3 main parts with one additional part.
The main parts include the mat, spring, and frame. And the additional part is the enclosure that you may not find with all the trampoline except the kid's one. However, let's see how long these parts last in general.
Trampoline mat
The trampoline is the jumping mat and is the most used part of the trampoline. It is sure that the weight and constant jumping can reduce its quality. As a result, its lifespan may become shorter.
In most cases, the trampoline mats are built of USA permeation. Basically, it's a quite durable material. It's actually a combination of artificial fiber like nylon and polythene. So, it guarantees durability and endures non-stop jumping.
However, if the spring mat is not made of permeation then it may not last till expected to 2-5 years. The different non-brand trampoline comes with unusual mat material and that is not durable at all.
Normally, the materials are made in such a way so that the person can be comfortable and safe. Moreover, the fibers here can fight against the UV rays and that prevents fading outside. Additionally, Trampoline mats are waterproof but they can cause more damage if you don't dry the mat before the sun rays.
The mat is the most used part of the Trampoline so there's a possibility that it may wear out shortly. Therefore you shouldn't forget to check if there's any hole on it or get torn then your fiber might have worn out.
Besides, you have to remember to count its size and shape during the replacement of the mat. For that, you have learned about the ways to measure a trampoline. Another suggestion is not to put on the shoes or take any pet as your partner while jumping.
Trampoline Frame
The frame of the Trampoline basically gives it the actual shape. So, its quality will ensure its long-lasting durability and safety for the jumpers. In other words, it is the most essential part of the trampoline that supports the mat and other parts with it.
Although there's no possibility that the frame will last forever, it can last at least for several years. Additionally, high-quality frames can last for ten years. As most of the frames are made of stainless steel, it becomes naturally durable.
Before buying a trampoline, you should make sure that the product is galvanized and the zinc layer ensures the rust-resistant of the frame. And if it's not then the solid base may weaken and eventually it will bend or shift while jumping and that may cause several losses.
The most concerning issue is, the frame can endure the toughest conditions especially when it comes to natural disasters. It's because it may lift the frame to the air and just destroy it. Besides, excessive sunlight and rainwater can produce rust on its surface and make it weaker.
Trampoline Spring
Similar to other parts, Trampoline Spring is another most fundamental part. Even though they are made of heat-resistant steel, they can be worn out quite easily. It happens because of continuous jumping; this elasticity may disgrace before time.
But there are many ways and you can easily extend its lifespan. And all you have to do is take a few steps like oiling the springs before storing the trampoline and it is more effective in the cold. Furthermore, you can bring padding accessories for spring and it will surely develop the safety feature.
Another thing you can do is to replace the spring with a performance spring and it will cost very low. Besides, it's an easy task to replace but make sure to bring the same size springs. Undoubtedly, it increases the bounce effect better than before and it has a positive impact on the mat as well.
Although the durability of the trampoline springs is quite the same as the mat. Notably, the spring can weaken its durability if any adult uses the trampoline that is meant for the kids. But there's a way to fix it if the spring has its warranty and it won't cost a single penny.
Trampoline Enclosure
Lastly, it is the enclosure. Generally, it refers to the covering net that makes a barrier around the trampoline. Mostly, it comes with a kid's trampoline so that the kid won't fall from the mat. However, among all other parts, this one is less durable.
A trampoline enclosure is made of nylon mesh or fabric mesh. If your kids are heavier and continuously fall on it with a heavyweight, it must be weaker. Besides, it can be torn into pieces if there is any damage to it.
With a sharp object, you can easily damage the net too. So, the possible lifespan of an enclosure net is not fixed anyway. If none of these facts bother the enclosure, it can last around 2 to 3 years.
So, these are how your trampolines' part can last. In this case, the good news is, you can buy parts of a trampoline loosely from the shop. So, if one part damages anyway, you can simply repair it instead of changing the complete trampoline.
How Long You Can Use Trampoline Maintenance Tools?
Besides the parts of a trampoline, you should also learn about the durability of the maintenance tools for it. You must know that a trampoline set includes a few basic tools for its maintenance.
It is for sure that you will not be ready to use a trampoline from the shop. In the pack, it will be folded and you have to bring it home. You may not have mechanics who can set it. Eventually, setting a trampoline is not a difficult task and you can handle it if you have those tools.
Aside from that, you need to move a trampoline from the place you set it right after you bought it. Maybe you have to move somewhere or just need to change the place. So, the tools for trampoline maintenance are very essential. Now, the question is how long it lasts.
Basically, you will need a wrench, screwdriver, some brushes, and a few basic tools for the maintenance of a trampoline. And their lifespan is not different from that same thing we use daily. If you manage to store them in a cool and dry place, you can use them for years.
Why Brands and Maintenance are Important?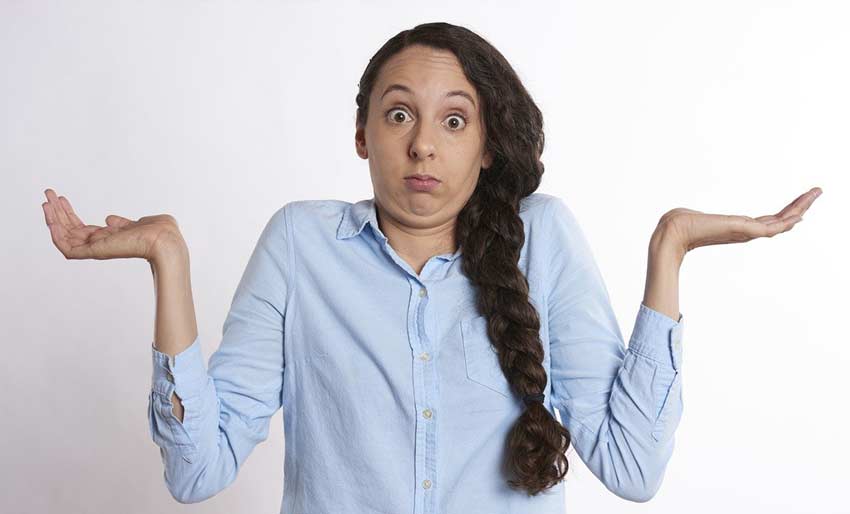 The brand is always an important issue about whatever the product is. It's because the name became a brand when it gained customer's trust and popularity. So, when it is a good brand, you will have less doubt about its durability.
When it is about your trampoline, the brand's name obviously matters. In the shop, you will get a trampoline in different price ranges. At the same time, the brands also vary from product to product. It's not true that all trampolines from any brand are equally durable. Durability also varies from brand to brand.
As well as the durability gets variations regarding brands, it has a vast difference with the non-brand one. It is for sure you won't get a non-branded one as durable and supportive as a branded one does. So, if you are too concerned about the brand, you should go for the most popular brand.
Besides the trampoline brands, your ways to use it and to do the maintenance is also important here. About the use of trampolines, it mostly makes a problem about durability when you use it crossing the weight limit.
Suppose, the trampoline has a weight limit of 120 kilograms and you are using it for 2 people of over 70 kilograms. That puts a huge pressure on the trampoline mat as well as the frame. Extra weights also loosen the spring of the trampoline.
To expand the durability of a trampoline, it is also essential to do the maintenance of it properly. The section right after the next one about the impact of weather will provide you the basic tips for trampoline maintenance. Hopefully, it will come as a help for you.
Can Weather Impact The Durability of Trampoline?
The next issue is the weather where you are placing the trampoline. Believe it or not, the weather really matters on the lifespan of a trampoline. Though a trampoline is made to be used outdoors, parts of it can be affected by the weather conditions.
You must know that iron can lose durability in direct sunlight. The frame of most of the trampoline is made of iron. And so, if you keep it in direct sunlight for years, it must be unstable because of the rust and tarnish it grows due to the excessive sunlight and rainwater.
In winter, the trampoline mat can have a large amount of ice on it for a long time. It can affect the durability of the mat slowly. Aside from that, a huge amount of wet leaf that generally drops in autumn, can make the mat heavier too. Keeping your trampoline mat heavier for a long time can reduce its durability too.
In the shop, you can get a trampoline cover and it costs not too much. Most of the time, a trampoline doesn't come with an extension cover. So, you have to buy it additionally. But it is really essential, you know? From all these weather-related problems, the cover can simply protect your trampoline.
8 Tips to Expand Durability of Trampoline
You have learned about the basic lifespan of a trampoline. If you are a little bit afraid of no longer lifespan, I can help you with a few tips for maintenance for your trampoline. I am sure you can manage to make it a little bit durable by following them.
You should always use a trampoline cover.
If you are not using it for long, you can pack it again and store it in a safe place.
Never ever cross the weight limit.
You should learn the ways to clean the trampoline regularly.
You shouldn't keep anything heavier on the trampoline.
Make sure that the trampoline is set on a flat surface.
You can remove the enclosure net and keep it in storage when you are not using it.
Remember to check all the parts of the trampoline very often and make sure that they are okay.
These are the basic trampoline maintenance. I am sure that you will agree that these are not difficult at all. But these tips are quite effective to keep your trampoline durable.
Final Thought
Hopefully, you have got your answer about how long the trampoline lasts. Again, I love to remind you that it depends on its parts' durability, brands, maintenance, and weather. And you also have learned about what to do to increase its durability.
Still, if you need to know something more, just leave your questions right below in the comment section. And wait for a few moments till we come with the solution. For your support and time, thank you a million folds.