Are you bored and annoyed just by sitting Infront of the TV or playing video games all day long?
In this pandemic, most of us are suffering just like the way you are. Well, I recommend you neither stay like a caged bird nor go to the field to play with friends. So, what's the big idea? Bring a 16 ft trampoline to your home.
A 16 ft trampoline is bigger and appropriate for holding 2-3 teenagers. One can pass hours after hours playing inside it. But, you just need a certain place Infront or behind your house to assemble the trampoline.
However, it's a great solution to feel nature and enjoy high jumping altogether. 
If you are not aware of the health benefits of using a trampoline then you can check out this helpful article 15 Proven health benefits of using a trampoline that I have written for you.
Today in this article I'll be sharing with you the top 3 best 16ft trampolines that comes with huge extra features and great reviews.
At the first spot on the list, it's an Exacme T-series trampoline. Having the classic round shape, the product is now at the market's top. The trampoline is highly durable along with safe for everyone having extended net coverage. Moreover, it exceeds the TUV certification.
The good: Made of 0.6-inch padding makes it comfortable as well as bouncy. Plus, the jumping surface is waterproof and UV protected as well as fade-resistant.
Thanks to the crafters for integrating this 16ft round trampoline with a durable steel frame. The biggest plus point is the double-quick clamp stabilizer. It makes the frame more secure and stable.
The not-so-good: No one ever mentioned any horrible issue but some reviewers faced problems while setting up the trampoline. It requires 2-3 people with full effort to set it perfectly.
The summary: Comparing the features with the price, certainly it is one of the best 16ft trampolines with enclosure. The overall frame, matting, springs, top, bottom, and net materials are of supreme quality to ensure long-lasting performance.
The best: I have noticed 2 great things. First, the load capacity. The trampoline can hold up to 335 lbs which means an adult and a teenager can jump together. 
The next thing is the added basketball hoop. It will allow you to enjoy more inside this 16ft trampoline with basketball hoop. 
Is it for you? If you prioritize safety more than anything then this is the perfect product for you. There is a 7 feet enclosure made of high-density PE netting. It must keep everyone safe inside the trampoline.
Get introduced with another excellent 16 feet trampoline crafted by Giantex. The trampoline includes all accessories you need. It consists of a durable frame, exclosures net, jumping mat, ladder, manual, and others. Let's find out more about the trampoline in detail.
The good: The thing to love the most is the assembled U-shaped legs. (Number of legs depends on the size as you can choose one in different sizes) The legs are sturdy enough to give a big supporter. The biggest plus point is, assembling the trampoline is so easy having the attached legs.
Again the use of top rails and springs makes it more stable and provides you a secure feel while jumping
The not-so-good: Some reviewers have complained about the elastic strap padding. It is not so thick and sometimes, it strays away from its position.
The summary: Both considering the good and bad, undoubtedly the positive facts reflects a lot better than the negative sides. Plus, the trampoline is perfect for outdoor use and at a time 2 adults can play in it. (Weighs under 180 lbs). Considering the safety this is the best price for trampolines with enclosures.
The best: The construction of the trampoline makes it one of the best 16 ft trampoline. Constructed of rust-proof galvanized stainless steel frame, PP jumping mat, and highly secure net, the trampoline will provide very long-lasting performance.
Is it for you? If you want to purchase a trampoline for both adults and kids then it is is perfect for you. Having a load capacity of over 375+ lbs it is perfect for adults. On the other hand, the attachment of a ladder makes it more suitable for the kids.
Clue in the name – "Happy Trampoline" is a product to make you happy enough ensuring lots of space inside. Unlike the Giantex 16Ft Trampoline and Exacme Outdoor Round Trampoline, this comes in a rectangular shape. On top of that, a highly secure closure will ensure your safety inside the rectangular trampoline.
The good: Undoubtedly the size of the trampoline is perfect – 14 x 16 feet. The next thing is incomparable – the weight capacity. It can hold up to 550 lbs.
Are you thinking about durability? No worries, it is integrated with a commercial grade 3.0 mm thick galvanized steel tubing frame. It is compatible with shock-absorbing features as well as soft paddings. Let me give you a little idea, the normal trampoline uses a 1.5 mm steel frame.
The not-so-good: It's hard to find any negativity about the product. However, you may face issues with netting. Some people reviewed that it comes apart from its position. In that case, you can use tape to hold them in place.
The summary: Whatever you like you can do having this trampoline. It's perfect for adults, kids and heavily used for exercising. The loveable fact is comparing the price with the quality, it is the best value for your money.
The best: It will be nothing wrong if you call it the best on the list. Besides, they come with the highest number of springs (9 inches long tempered) that offer the best landing while jumping. They are easy to assemble, quiet, and exceed the ASTM and TUV safety certifications.
Is it for you? If you've been searching for a premium quality trampoline then you should opt for this 16ft trampoline. Surely, they will last for several years holding the premium quality. 
How to Assemble a 16ft Trampoline?
The first problem we face after purchasing is assembling. Some get frustrated and put a 1-star review. However, it's not the fault of the product. If you know how to assemble a 16ft trampoline it will be easy for you to set up. Here I am briefly showing up the steps.
Gather every part and get them to the backyard.
Take out the manual and read the way to assemble, understand it.
Get a spring puller tool, screwdriver, and other essential tools.
Put the trampoline together, ask your friends to maintain the balance in every corner.
Now follow the steps and joint the rods, poles, or legs.
When it is assembled, check the joints and try jumping for a minute alone.
Why Choose 16ft Trampolines?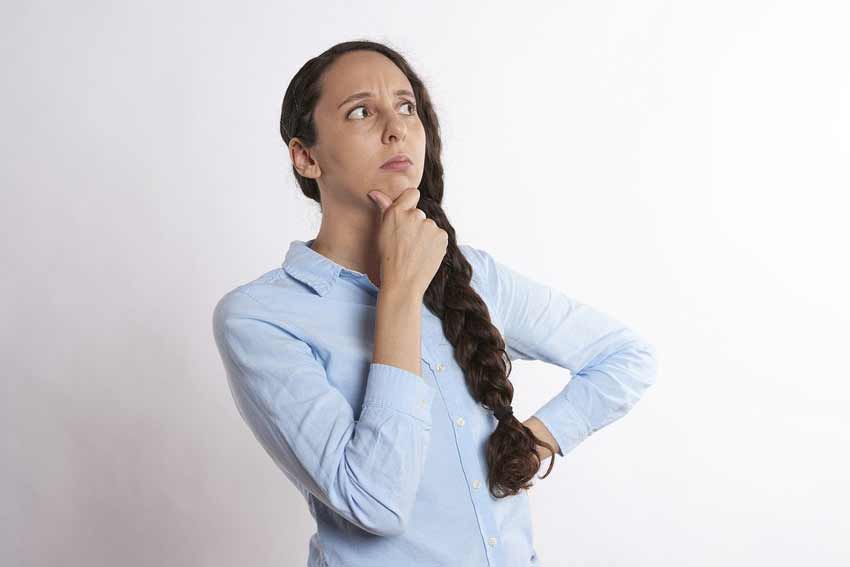 You will find many sized trampolines in the market like from 8FT to 40FT. 8FT-12FT sized trampolines are for one jumper at a time. But bigger-sized trampolines can hold multiple jumpers at once. So, let's give you some additional reasons to choose a 16FT trampoline. 
I have written an in-depth article for you to understand the trampoline size guide and how to choose the perfect trampoline for you.
Perfect for All Ages
Kids, teenagers, or even adults can jump on a 16FT trampoline. It will be fun for kids to jump on it or having recreation. Even your pet also can have fun jumping on it! The bigger size of these trampolines helps to hold multiple jumpers and give nice bounces.
Holds Many Jumpers
Your kids with their friends can have a fun time on a 16FT trampoline. They are bigger and can hold enough weight to balance multiple jumpers. It is super safe and none will bounce & fall outside the trampoline surface. Even for exercising a 16 feet trampoline is more appropriate. Keep in mind, exercising on a trampoline is highly beneficial for health.
Beneficial Features
A good quality 16FT trampoline will have all the best features. It must have a thick and heavy jumping mat on the trampoline to support the jumpers. It should have an enclosed net so kids can tackle them by holding it or be safe inside the circle. The frame, legs, and springs must be sturdy and rust-resistance. Also, check that it is easily cleanable or not.
Things you need to know before buying a 16ft trampoline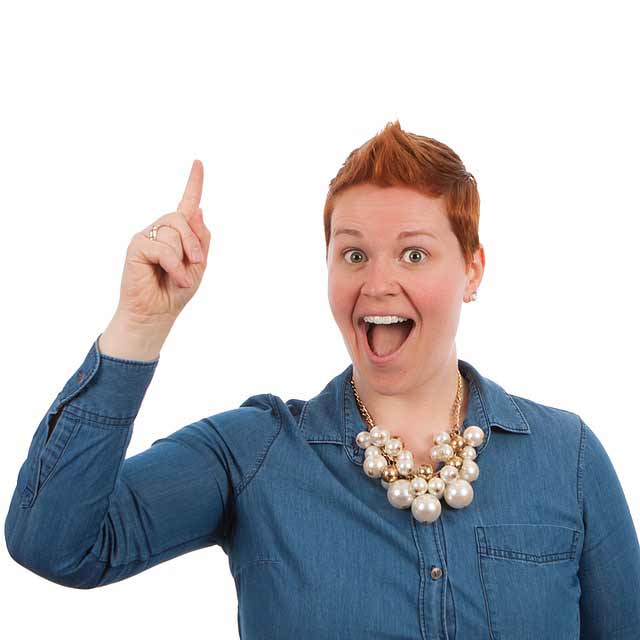 Though I have suggested the best 16 ft trampoline for sale in the market, still you must learn something about choosing the ideal one and judging my recommendation. So, here we go
1. The Construction: How long the trampoline will last depends on the overall construction and the frame quality. Make sure the trampoline is constructed very well and every joint is perfect. Also, the frame should be welded perfectly.
Before that, you must consider the quality of the frame. The frame must be made of thick material that must be able to hold good weight. Aside from that, it should be padded with soft paddings to ensure the ultimate safety, especially for toddlers.
2. Load capacity: Is it for only kids or both you and your kid? Don't be foolish while choosing a trampoline. Must check out the weight capacity of the trampoline. As it's a 16 ft trampoline it must have a load capacity of 300+ lbs.
3. Spring-based or Spring-free: So, what's your choice? If it is spring-based then make sure the spring is made of sturdy materials. Don't choose one will small spring sizes.
When you don't like springs then you can choose spring-free fiberglass rod construction. Make sure the frame and jumping surface stands parallel for more safety and support.
4. The Mat: A 16ft trampoline mat must be padded well with soft yet durable materials. Some other features also make a mat more durable such as waterproof, dustproof, UV-resistant, etc.
5. Cover: It's very rare to get a 16ft trampoline cover included with the product. However, a weather cover will be useful. So, while choosing a 16 ft oval trampoline or of any shape, it's better to have one with a cover.
6. The Enclosure: For ultimate safety, it's better to purchase a 16ft trampoline with a net. All side netting provides extra protection, especially for the kids. But when you are choosing a 16 ft trampoline with enclosure, keep in mind 2 things.
First, the net will be securely attached to the frame and second, the net quality will be premium.
Final Words
Now, you have a better understanding of the best 16 ft trampolines. Unlike the best mini trampolines, they come with more load capacity and more features. They are more enjoyable and you or your kids can spend a long time playing inside the trampoline. 
Must check out the other sections where I have described an ultimate buying guide for trampoline and why a 16ft trampoline is better. Hopefully, you must understand every fact. So, make your purchase before your chosen trampoline goes out of stock.
So, if you are asking me which trampoline should you choose from this top 3 list then I'd say go with the Giantex trampoline which comes with the Safety Enclosure Net, Spring Pad, Ladder, Combo.
Feel free to share you idea and thoughts here.