Other than using a trampoline for fun, most people use it for fitness purposes. And if we consider the most effective result of it for fitness, it must be about losing weight by jumping on a trampoline.
At different Yoga centers and gyms, people are using a mini trampoline for losing extra weight. It is already proven that jumping on a trampoline in different ways can help you lose weight efficiently, effortlessly, and even more quickly.
Basically, regular use of a fitness trampoline has several effects on our body that results in losing extra weight. For instance:
Burning more calories
Improve detoxification
Develop nervous system and
Increase immunity
So, a trampoline is good not just for losing weight, but also for your overall body fitness. But you have to ensure that you are having the appropriate trampoline and you are using it properly.
If you are interested in learning the ways to lose weight by jumping on a trampoline, you are on the right track. From the details of trampoline exercise to its benefits, you will apparently learn almost everything about losing weight using a trampoline here. Just continue reading and note the points you should follow.
Lose weight by jumping on a trampoline is good for health?
There is no doubt that a trampoline is good for your health. If you are not thinking about the issue of losing weight, it's still all right. There are tons of health benefits of using a trampoline.
When it is about losing weight, a trampoline can be a reliable and effortless way, I can say with no confusion. You will be astonished to learn that it's possible to burn the same amount of calories you can burn by running for 20 minutes with a 10 kilometers per hour speed, by jumping on a trampoline for 20 minutes.
When you burn more calories, your body will get the energy by burning your extra body fat. That's how you will burn fat by using a trampoline properly. Besides, it will help you in detoxification and will increase your immunity. You will learn about it in detail before I conclude.
Aside from that, it develops your regular blood circulation and helps you gain balance and strength. That's why people love to jump on a trampoline to lose weight and stay fit.
Most people love this way to lose weight for a particular reason. It's more effortless and funny too. Besides, you don't need to go to a gym or Yoga center to use it. Instead, you can use it at home. Let's see exactly what kind of trampolines you have to use to lose body fat.
Which Trampoline You Should Use for Weight Loss?
In the shop, you will get different types of trampolines for both kids and adults. A specific type of it basically comes with specific features. So, you cannot simply buy any trampoline to use for fitness purposes.
Trampoline manufacturers have launched a special trampoline for fitness purposes. We call it a mini trampoline. It's because it's smaller in size from 36 to 62 inches in diameter. But this kind of trampoline is stronger and can hold more weight.
I have written an in-depth review about the mini trampoline for adult exercise and kids. You can simply check out this review.
Some of the mini-trampolines come with an extra stand for support. So, you have jumped on it continuously without the fear of falling from it holding the stand. There are tons of benefits of using a mini trampoline but it works the most to promote your weight loss journey.
Best Exercise to Do on a Trampoline for Weight Loss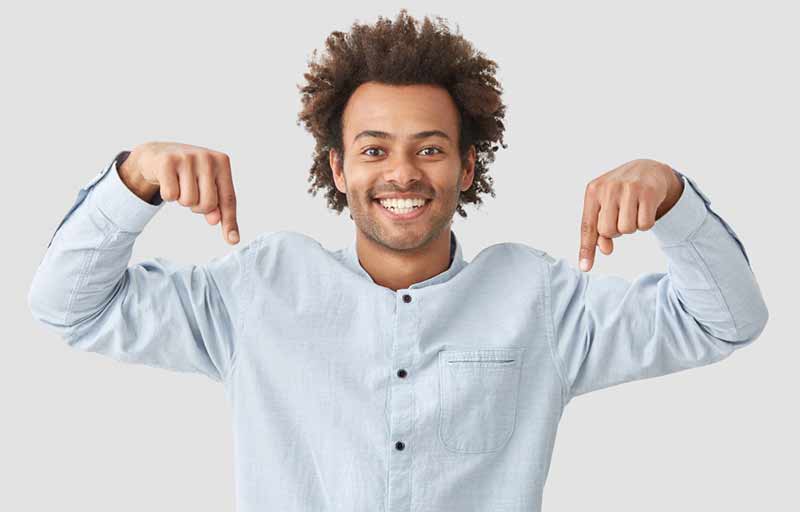 You cannot simply lose weight properly by jumping on a trampoline anyway. You have to ensure that the particular area of your body that has more fat is getting the pressures. Must be thinking about what to do, right?
I'm sure that you have already known that there are different types of exercise to do on a mini trampoline. But not all are suitable to lose weight. You can check out the following exercises to do on a trampoline for losing weight.
Twist
The twist is a very common yet effective exercise and you can add this to your daily workout routine to get rid of your extra fat. Besides, doing twists on your trampoline every day for a couple of minutes will strengthen your core, back, and upper body.
To begin with, a twist doesn't only engage your legs together but also your whole body. You have to move your body to the left and right sides and turn your feet in the opposite direction on the trampoline.
Jumping Jacks
Jumping Jacks on a mini-trampoline is one of the best workouts and it brings the fastest result in your muscle improvement and burns belly fat. Overall, it works on your metabolism, stimulates lymph circulation, develops motor skills, strengthens cardio and body muscles.
Start with jumping your feet out and keep your arms wide open at the same. And try hard to meet your hands together above your head. Keep trying to do this for a couple of minutes and that's it.
Soft Jump
Soft Jump is a great way of starting your workout journey on your mini-trampoline. It doesn't only help to burn your calories but you will get help against back pains and joint problems.
Keep going with a steady bounce and continue this for a few minutes. Here, remember to tighten your core, chin up and back straight.
Front-to-Back or Side-to-side Hops
Jumping and hopping are the best things to do on your mini trampoline for weight loss. However, Front-to-Back and side-to-side Hops are quite the same as hopping. All you need to do is keep your feet together.
And keep jumping in your left and then in the right direction. In front-to-back hops, try to jump on the front and then do this on your back. Be sure that you don't step in the spring and jump off the trampoline.
Max Jump
If you intend to lose weight by doing a high-intensity trampoline workout then keep going with Max Jump. Besides, It's really easy, just get on your trampoline and start with bouncing and try to jump higher the best you can.
While landing, keep your feet float on the trampoline and lower your body into quarter squats. A friendly reminder is to remember to take a 15-30 second rest after 10-12 sets of max jumps.
So, these are the most effective exercises you can do on a fitness trampoline to lose your body fat quickly. You can try other exercises too but you have to ensure that your fatty parts are getting the pressure.
How Jumping on Trampoline Helps Losing weight?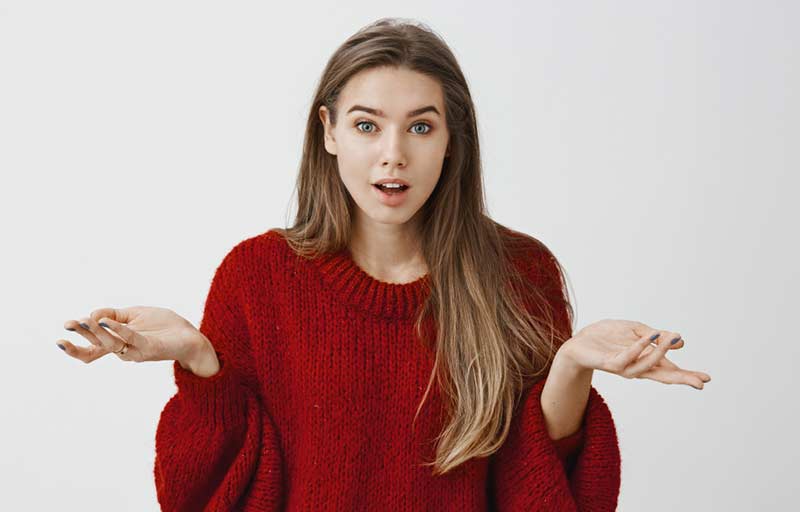 When you regularly use a fitness trampoline properly to lose weight, a lot of change will appear on your body. It's because of the effects. Are you not still aware of the effects I am talking about? Let's check them out from right below.
Burn Calories
The first condition to lose weight is to burn calories. And a fitness trampoline works quite well to burn more calories. The more calories you can burn, the faster you can lose extra weight. Now, the question is how much calories can jump on a mini-trampoline burn, right?
To say it straightly, the amount of calories is depending on different issues including your weight, how long you are using it, how exactly you are using it, and similar. But testers have proved that you can burn a similar amount of calories by jumping on a trampoline for 20 minutes and running at 10 kilometers per hour speed for 20 minutes.
Help in Detoxification
You may think jumping or a regular workout on the trampoline only helps to lose weight. You are wrong then. Apparently, it has a great impact on your overall body deoxidation. Lymph circulation is not quite similar to pumps of the heart rather it needs gravity and muscle motions to be simulated.
A rhythmic jump on a trampoline increases your body temperature and as you start sweating, your body filters all the toxics. Basically, the lymphatic fluid flows in the upward direction when you start your rebounding exercise on the trampoline. Then the vertical movements have a positive effect on body functioning and detoxification.
Develops Nervous System
No wonder that the up and down rhythmic motion helps to connect our body and mind better than any other workout. However, the rebounding exercise actually circulates oxygen in our body tissues. Thus it makes strong nerve pathways in the left and right side of the brain.
Furthermore, moving down and up and in all directions improves brain activity. Likewise, it has a great impact on visual coordination and as you keep your eyes focused on the same point for a couple of minutes, it helps to do better in athletics and other activities. Actually, it helps to calm down and get rid of the anxiety.
Increase Immunity
As we know that the lymphatic system plays an important role in our immune system. It helps to fight against bacteria, viruses, diseases, and so on. The rhythmic motion exercise on the trampoline increases lymphatic flow 15 times faster than before. And the valves in the lymphatic system begin to open and close simultaneously.
Thus rebounding exercise boosts immunity and removes unwanted materials from our body. Additionally, the white blood cells or lymphocytes prevent any infections and slow down the aging process. The continuous up and down motion tightens your muscles and helps transport oxygen throughout your body so that you can get rid of impurities and feel calm.
Besides all these major effects, regular jumping on a trampoline can improve your blood circulation and balancing issues.
Final Thought
Before we part, I feel the necessity of sharing another issue about the fact of losing weight by jumping on a trampoline. You have to learn how long to use a trampoline a day. I can answer you shortly here. To boost your weight-loss session you have to use it from 30 to 40 minutes a day. Also, you should take 1 or 2 day-off a week.
So, make sure that you are using your trampoline properly following the essential tips I have already shared in different sections. Hopefully, you will get an efficient result in a few days. Thank you for staying with us. Stay tuned and keep bouncing.