A few days ago one of my friends was complaining about outdoor trampolines. He has chosen trampolining for losing weight but he didn't know there are some mini trampolines available for heavy adults. He has purchased an outdoor trampoline and is now regretting some personal issues.
If you are also sharing the same wish to exercise on a trampoline inside your house you have come to the right place. I don't want my visitors to suffer like my friend. If you think mini trampolines are only for kids then you are wrong. There are lots of mini-trampolines for seniors. In this article, I am going to review some of the best mini trampoline for heavy adults.
Best Mini Trampoline Reviews for Heavy Adults
First, on the list, I have kept a durable mini trampoline manufactured by first. If you've been searching for the best indoor trampoline for heavy adults then you should opt for this 48-inch trampoline. With a stylish design and a security handlebar, the trampoline is now a hot deal on Amazon.
The good: The weight capacity of the trampoline is a big positive side as it holds up to 440 lbs. Especially the quality steeL and PP mat make is long-lasting and high load taker.
The not-so-good: Everything on the trampoline is perfect except some noise. There is not any extra noise-preventing mechanism available. So, sometimes the sound may bother you.
The summary: Overall the trampoline is a great option for all heavyweight people. It's good for exercising and also takes very little space. If you want you can use it for kids. At a time 2-3 kids can play on it.
The best: Thinking of the security? The trampoline goes best on this fact. The overall construction of the trampoline is very strong. Plus, there is an adjustable handrail.
Aside from that, the trampoline is best for saving your space. It is a foldable trampoline with 8 legs and each of them is covered with an anti-slid post cap.
Is it for you: If you want a trampoline for exercising with ease inside your house then this would be the best option for you.
Tomser Mini Trampoline is one of the highest quality with outstanding features in the market. I would love to add that this one is also one of the cheapest yet best quality items you will ever find. This foldable trampoline is 43 inches in diameter with spacious space.
The good: There are so many good features in this excellent product. The product is made of sturdy stainless steel which is rust-resistance. And those thick legs of this trampoline provide the utmost sturdiness and stability.
The trampoline has an adjustable handrail that helps the user to tackle their movement and their balance. The height is adjustable into 3 different holes. Plus, on the 8 legs, there are non-slip rubber pads that will prevent injury as well as won't make any noise if you jump on it wildly.
The not-so-good: You should use the trampoline to exercise inside your house. It's made for indoor usage. But if you want, you can also use it outdoors, but don't leave it there after use.
The summary: This trampoline is foldable for storing in a corner, 100% environment-friendly, has the best 32 spring rings, the PPT mat surface is comfortable and not slippery. Plus, when you exercise, it won't make noise and has a handrail with an adjustment system. What else do you want in an ideal trampoline?
The best: The best feature of this trampoline is an easy assembling system. It will take a maximum of 10-15 minutes to assemble the whole trampoline by the instructions given with the package. Moreover, it comes with a black handbag to store it in a place.
Is It for you: You are a fat physic person? Or do you need a trampoline that holds more weight than ordinary trampolines? Then, it's an ideal choice for you. With 43 inches diameter, it will be spacious for anyone to carry on exercise. Plus, this one can hold 450lbs of weight at once. So, it's the best mini trampoline for heavy adults.
Another excellent heavyweight trampoline on my list for rigorous exercise. Those who want to burn their calories and increase their muscle should consider purchasing this extremely good item.
The good: Just like Tomser Silent Foldable Trampoline, this one is full of outstanding features. This is a 40″ trampoline with 28 closed steel springs and non-slip high-quality surface material.
It has 6 sturdy legs with 6 suction cups to hold the trampoline steadily on the ground. It works for grip as well as prevents any injury. Moreover, it prevents the user's skin from getting pinched into the springs.
The not-so-good: As the bottom of the legs has suction cups, it's better to place it on a concrete or solid surface. Don't place this on a grassy surface because it won't get grip well then.
The summary: This trampoline is made of Alloy steel and the mat is non-slippery, so jump or do exercise as much as you want. It has handrails with foam texture so you can get a comfortable grip when you need to tackle yourself. In addition, you can adjust the handrail to 5 different heights.
The best: Get the perfect bounces in each jump. This trampoline is tested with professionals and it has the best quality so far. It will keep your bounce good, burn your calories, prevent any injuries, and also protect your floor with the suction cups.
Is it for you: If you are a heavy jumper and an adult person, then you should try out this one. This one is considered the best mini trampoline for large adults. It can hold 330lbs of weight at once which is more than enough. 
Newan Fitness Trampoline has a very heavy-duty construction with Stainless steel and Oxford fabric. It's a great option for those adult heavy jumpers who are looking for the maximum weight capacity.
The good: This 40 inches foldable mini trampoline is suitable for extreme weight loss or muscle-strengthening exercise. It has a comfortable soft-grip handrail to balance the user while exercising.
Besides, this trampoline is foldable into a small part for storing it easily. You can use this one to do your cardio exercise, active exercise for hand or leg joints.
The not-so-good: Same as Toncur Mini Trampoline, you should set this trampoline on a solid or concrete surface. It's not ideal for grass or soft surfaces.
The summary: Keep yourself fit and burn your extra calories with this useful trampoline. The springs of this trampoline help to get the best bounce and don't make any noise. Also, it's very convenient in size, so you can carry it around your house.
The best: The weight-taking capacity is one of the best features so far. It can hold a maximum load of 330 lbs which is enough for a heavy adult jumper.
Is it for you: Are you looking for a cheap budget with the highest quality trampoline for heavy adult jumpers? Then, this one's for you. You already know the best quality of this trampoline and it comes at a super cheap price.
Outdoor trampoline with heavy-duty for kids and adults
The previous 4 products were for indoor use but I guess some of you might love to learn a bit about the best heavyweight capacity trampoline for outdoor use. So here is a product suggestion for you.
But before that, I would recommend you to read this article on – How to install a trampoline on a slope?
Looking for a trampoline but don't know about SereneLife, such people are rare. This is a heavy-duty and highly secure trampoline constructed by SereneLife. Gladly informing you that the trampoline is appropriate for kids, teens, and heavy adults. 
The good: The overall size of the trampoline is 10 feet. So, you can spend perfect family time on the sports gear. In the case of safety, you can easily trust it as it exceeds the ASTM standards and contains a safe enclosure.
I appreciate another thing is the overall load capacity. It can carry up to 352 lbs.
The not-so-good: A handrail is additional support while exercising on a trampoline. Unfortunately, this feature is missing in this product. Other than that there is no negativity.
The summary: Ultimately this outdoor trampoline is highly durable and appropriate for all ages of people. Exercising to kid's play, everything is possible with this trampoline.
The best: The thing I love the most is, but it is designed to withstand all weather. Aside from that the extra bouncy PP mat and L-shaped legs are other major features. Undoubtedly, it'll keep the trampoline stable always.
Is it for you: If you consider the overall price and other features then you must find this one a great deal. If your priority is to enjoy family time using one trampoline then this one would be the perfect choice for you.
Frequently Asked Questions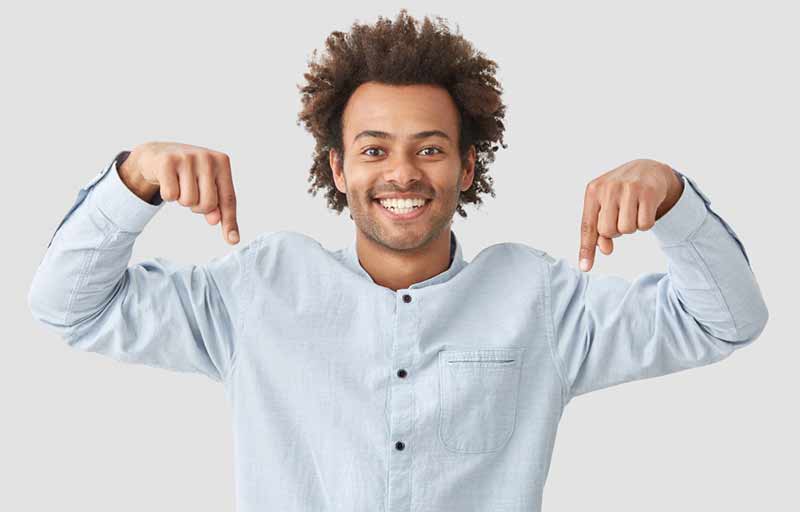 What is the best trampoline for adults?
The best mini trampoline for heavy adults comes with some regular and certain features. First of all, they are durable in construction and comfortable for everyone. They will be bouncy enough to fulfill the expectation of exercising.
It must be high in load capacity. Whether it's indoor or outdoor doesn't matter. But if it's for the outdoors, it's better to have safety nets. 
You have already found some suggestions for indoor trampolines and one outdoor trampoline. However, if you are willing to get a big-size trampoline then you should pay a visit to the following links.
=> Best 16 feet trampoline
=> Best 8 feet trampoline
How much weight can a mini trampoline hold?
Most of us keep an idea that a mini trampoline has a short limitation of weight capacity. If you think in the same way then you're wrong.
Mini trampolines are designed for 2 purposes. One for babies and the other for heavy adults. The mini trampoline for kids can hold 100-200 lbs. But the trampoline designed for seniors can hold up to 400+ lbs.
Read Also: 4 Reasons Why Trampolines are safe
Is trampoline good for losing weight?
Undoubtedly, a trampoline is one of the best ways for losing weight. Trampoline ensures full-body exercise. Recently, people are getting more interested in trampolines instead of walking on a treadmill.
There are lots of benefits to using a trampoline. I have an article regarding this FAQ. If you want you can check it out.
Can you lose weight by jumping on a trampoline? You may also Love to read – 11 Best exercises to do on a trampoline
Final Verdict
The article was all about the best mini trampolines for heavy adults. As I am working with trampolines for a long time I have good ideas and I found 4 products appropriate for indoor use. For one certain recommendation, I would bring FirstE 48″ Foldable Fitness Trampolines at the first spot.
However, I have also suggested an outdoor trampoline. You can also check that out beside the mini-trampoline. That's all for now, see you again with some other popular topics.