Undoubtedly trampolines are one of the best ways to keep your kid happy without letting them go outside for playing. But you might have been thinking about whether it is safe or not.
There are lots of reports against a trampoline. Also, there you'll find a few great benefits of having it. An overwhelming condition! No worries, I am going to help you by explaining some logical reasons why trampolines are safe.
Don't react, who have already faced some accidents. I don't say a trampoline is directly safe but there are few rules, safety features, and other maintenance tips that keep a trampoline safe and secure for both kids and adults.
To know every reason behind the statement "Trampolines are safe" keep reading the article till the end.
Are Trampolines Safe?
Yes, a trampoline is safe for kids, adults, pregnant, and others but only when you use them while maintaining the trampoline rules, and the trampoline is equipped with all the safety features.
On the other hand, it can be a dangerous device if it lacks safety features and you are using it recklessly. It can be even more dangerous when you left a kid on a trampoline without any supervision.
Read Also – Can you jump on a trampoline while pregnant?
Why Trampolines are Safe?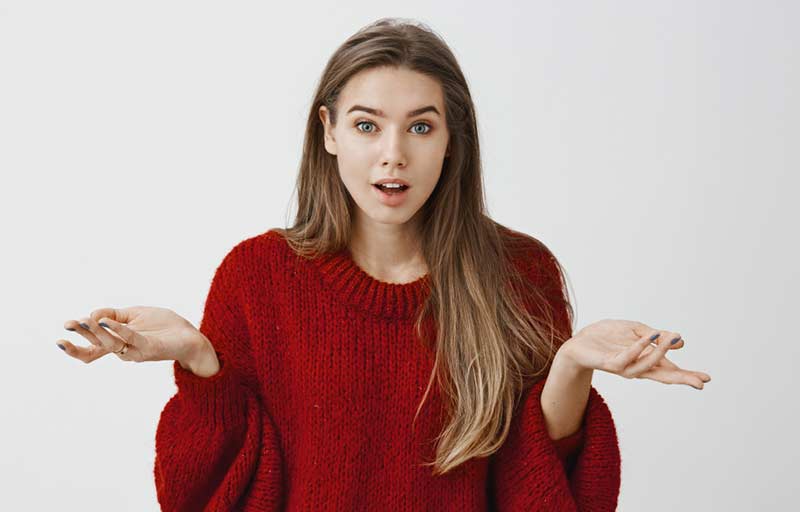 Now it's time to show the reasons why trampolines are safe. Not too much there are only 4 reasons which are enough to determine it as a safety device for everyone. Here learn about them.
1. Trampoline Rules
Seems like a new word right? Well, every trampoline user should learn the trampoline rules. Those who faced trampoline accidents mightn't be aware of the basic trampoline rules.
Here I'm going to show the trampoline rules. By reading the rules you must be aware of the reasons which can cause accidents, which should be maintained and which should be avoided.
Most of the trampoline is appropriate for only one person (Depends on the load capacity). You can't overload the trampoline.
Never jump on a trampoline keeping any solid or jewelry item in your pocket.
Don't allow your kid to jump too high on the trampoline.
Never let your kid perform backflips, somersaults, and other tricks even if he is an expert.
Keep a ladder as an addition to get on and get off the trampoline. Never jump from the trampoline.
You must supervise your kid when they are jumping on the trampoline.
Before jumping on the trampoline make sure the trampoline mat isn't wet or slippery. So avoid jumping after rain.
Check out whether the trampoline is equipped with all the safety features such as enclosure, soft mat, spring pads, ladder, and others.
NB: Setting up the enclosure is an important part. Most accidents occur due to the lack of a safety net. To know more about "How to put a safety net on a trampoline" read the linked article.
2. Trampoline Safety Features
The next thing is a quality and highly secure trampoline. When your trampoline is safe and secure then it is completely safe for everyone. Here I'm explaining some safety features of a trampoline you should look at before getting one.
The overall frame: Some trampolines come with a built-in protected frame. The most common way to get injured is by hitting it and landing on the trampoline frame.
To prevent this problem some trampoline frames come with an extra padding system. Plus their position is slightly different from the regular frames. So there is less possibility to get injured using such trampolines.
Spring pad: Landing on a trampoline is more painful than hitting the frame. It can seriously damage any organ of your body. To prevent this accident many trampolines contain spring pads. So even if you land in the wrong place it will protect you.
Enclosure System: The biggest accident you can face is by falling out of the trampoline. It generally happens when there is no netting system.
So, most of the quality trampolines come with an additional netting system that will always protect you from falling apart. It is more necessary for the kids as they often lose their control and fall off the trampoline.
3. Additional Equipment
Another fact that makes a trampoline secure is they are customizable. I have already discussed some safety features but you may not find them all in a particular trampoline. So what to do then? Fortunately, you can customize the trampoline.
This one is one of the biggest advantages of owning a trampoline. You can separately integrate a safety net, spring pad, extra padding layer, and others.
4. Safety Certification
If you are not an expert then you can rely on certification. Different certifications make a trampoline safe and secure. Generally, they are tested by some experts and if they can overcome all the experiments then it is officially determined as a safe product.
I suggest before purchasing a trampoline look for CE, TUV/GS, and ASTM certification. If the trampoline exceeds any or all of the certification that means it is safe and secure.
You may like to read reviews of the Safest 16ft Trampolines
Are Trampolines Really That Dangerous?
Truly a trampoline can be a horrifying device for you and your kid if you don't pay attention to the safety system. Many incidents are enough to prove a trampoline is dangerous in some cases.
I have already mentioned a trampoline is safe but also dangerous when you are reckless and don't supervise your kid while playing on it. Here I am listing out a few serious injuries that trampolines can pose.
Neck and head injuries
Dislocation
Fractured and broken bones
Paralysis
And Even Death
Read Also – Is trampoline Bad for Toddlers?
3 Ways to Make a Trampoline Safe for Everyone
Don't worry much after reading the previous segment. Here I am going to discuss few ways to make it safe and secure for your everyone.
1. Choose the right trampoline: The first thing you can do is to choose a quality trampoline. You need to know a few factors such as overall size, is it safe for kids, how is the padding, is there any net, and others. To know them in detail you can check my another blog – The Ultimate Buying Guide for a Trampoline.
2. Cover the place underneath the trampoline: The downside of the trampoline can be a dangerous part for your kids and pets. So try to cover the place under the trampoline. Here are some ways to cover it –
Close off the downside by setting up wooden walls around the trampoline.
Plant some trees/vegetables under the trampoline.
Use unused storage boxes to cover the area.
You can also check out article, "What to Put under a trampoline?" for more interesting solutions.
3. Set the Enclosure System: If your trampoline lacks an enclosure system then you should set up a net on the trampoline. You can easily find nets on Amazon. I would recommend – Skybound Replacement Trampoline Safety Net. But Make sure it fits your trampoline frame.
There are also some other ways such as patching it instantly, supervising the kids, following the trampoline rules, and others. Make sure to take care of all these.
Read also – How to Patch a Trampoline
Final Verdict
So, in the end, I would say a trampoline is a fun and safe device if you can choose the right one to maintain everything. On the other hand, it can be a dangerous device if you aren't aware of the trampoline rules.
I hope you have understood that a trampoline can be safe for everyone. But you need to follow the regulations and avoid loading it extremely. That's all for now. Before taking my leave, a closely related article you may love to read – "Is Jumping on a Trampoline Bad for Your Back?"